Do you believe there must be more to life than the hustle and grind?
Are you longing to connect yourself deeper to peace and stillness?
Do you have a desire to not only find that stillness and peace but SHARE IT with the world?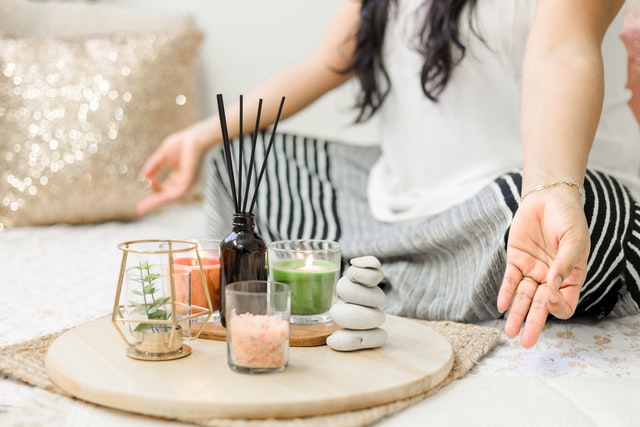 ---
Let's Slow Down…Together
You will be joining one of the most in-depth mentorship courses available. While there are many training programs out there, most don't offer a customized program that includes many hours of one-on-one coaching to support your transformation.
This immersive program was developed by Founder/Director Bill Gisclair-Sullivan of Meditate: School Of Mindfulness and has all the tools you need to not only be a knowledgeable practitioner, teacher, and coach but to also lead you to a place that goes beyond the education and touches on the spirit of the practice.
---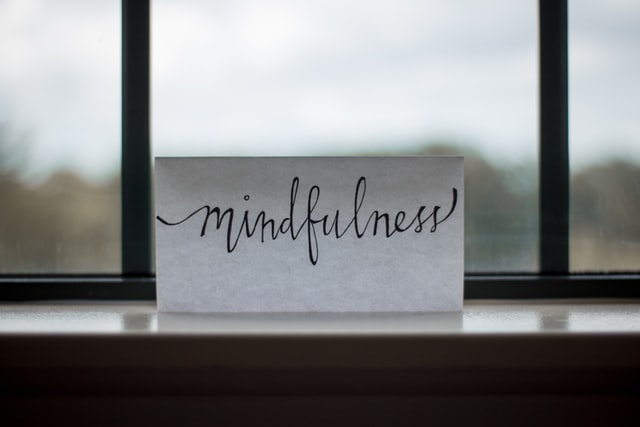 Throughout the 15 Module Program, you will receive personalized weekly coaching that is supportive, understanding, and encouraging. Every module will build your foundation, creating a strong practice that brings ease and joy to your life!
I can't wait to celebrate with you at the end of this program and witness your transformation.
---
Living mindfully in a modern world means that you have the tools to reset your day and live your life from a more balanced place.
I would love to support your journey into mindfulness, whether your goal is to immerse yourself in the practice for self-development, or to use professionally in private practice, leading groups, teaching kids, or whatever may come to mind,
---
Mindful Soul Program Includes
All Books & Materials
1-1 Coaching with Heathir Brown
Weekly Online Workshops to view at your convenience
Library of Guided Meditations
Priority Email Support Throughout the Program
Energetic Balancing Session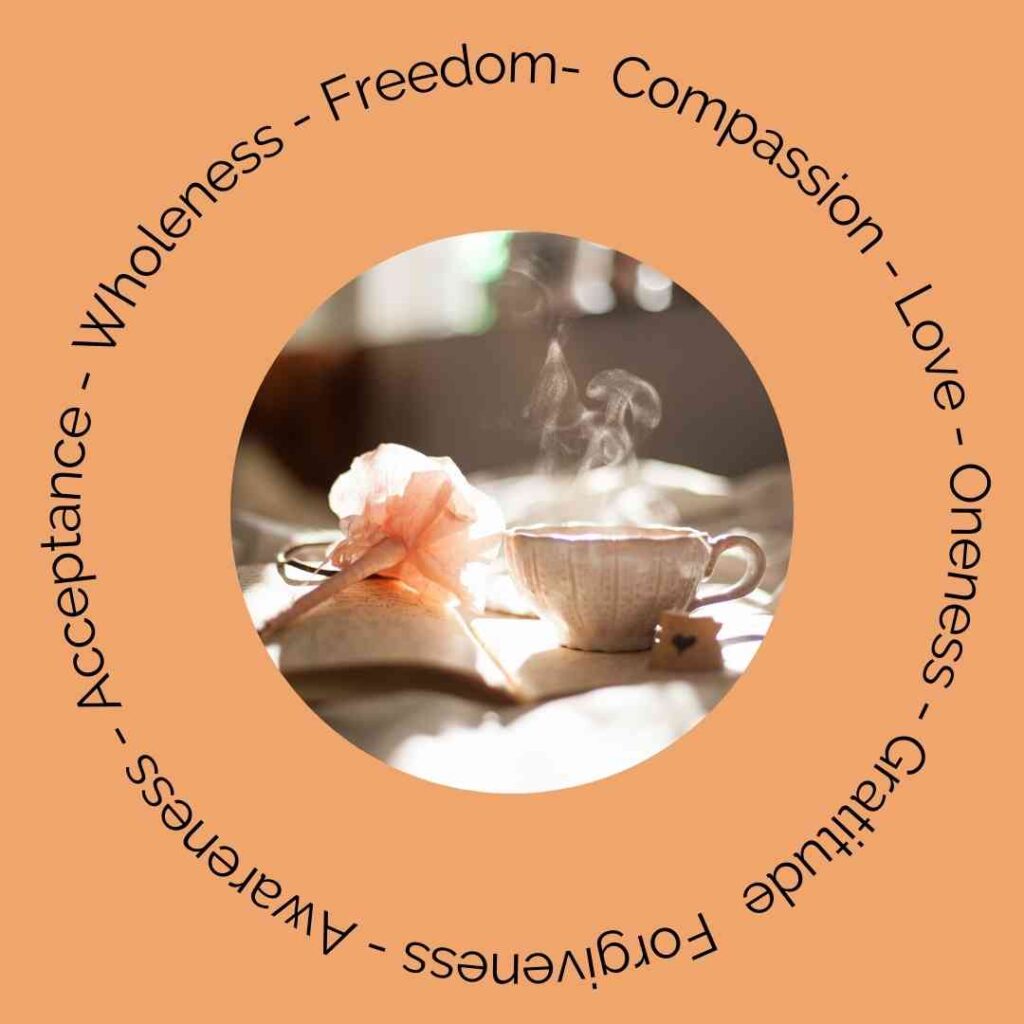 ---
I have 4 spaces available for summer, Book a call to apply for a spot!
Get Ready To…
Obtain the knowledge and skills to overcome roadblocks and identify limitations.
Find your unique voice and deeper spirituality in the practice.
Learn the history and various types of meditation and align with the ones you love.
Learn how to Hold Space and Set Boundaries as important parts of the practice.
Guiding You Into Mindfulness One Step At A Time
Each Module will take your practice deeper and immerse you in the knowledge and skills you need to move further into the practice.
At each level you will be awarded a Master Certification in that skill set. Not only will you be taught each practice but you will acquire the skills needed to teach them through every course and workshop.
Upon Completion You Will Receive Certification in:
MINDFUL TEACHER CERTIFICATION
TRANSFORMATIONAL LIFE COACH CERTIFICATION
SOUND HEALING PRACTITIONER CERTIFICATION
​YOGA NIDRA TEACHER CERTIFICATION
Program Pricing
Mindful Soul Program $1900
Payment Plan Available:
Deposit $100
3 -Payments of $600
* All payments are refundable up to 7 days prior to your start date.
Book a call to apply for a spot!
Begin Your Transformation!
---
15 Module Overview
1: The Foundations of Mindfulness – Introducing you to the practice with a fresh perspective. We discuss the history, the practice, the essential disciplines, and what it means to lead a Mindful life.
2: Awareness – Learn the mind/body connection as demonstrated through workshop in Mindful Eating, Body Scan, and Breathworks, and so much more.
3: The Energetic Body – Learn the connection to the practice of energy awareness. Studying the chakra, prana energy, sound, light, thoughts, emotions, and how everything is energy.
4: Radical Acceptance – Take a fresh approach to practice acceptance and what it means. Accepting the past for what it is, accepting the things we can't control, learning to put things into perspective so that we can move towards transformation.
5: Mindful Stress Reduction – We know that stress is part of life, we all have it but mindfully we can take a fresh approach to stress and understand it's what we do with stress that matters. We learn the practices of Mindfulness-Based Stress Reduction and how it was created.
6: Mindful Communication/Script Writing -Study the art of deep listening & speaking from the heart. We also introduce you to the art of creating meditations, writing scripts, and leading meditations. 
7: Being Love and the Practice of Loving Kindness – Study the depths of the heart space and the practice of not seeing ourselves as givers or receivers of love, rather BEING LOVE.
8: Gratitude Training – Learn the power of shifting our focus to abundance. Through mantra, affirmation, and more we discover the power of deep gratitude. The attitude of gratitude can shift our clients and ourselves to see life from a fresh perspective.
9: Forgiveness – Dive deep into the practice of forgiveness, Forgiveness is Freedom, it's surrendering the need for payback. It's not about dismissing the thing or event, it is about letting go of the negative energy.
10: Oneness and Wholeness – We turn our focus from feeling separate to the reality of wholeness and oneness. We touch on the lessons of community, and of not seeing ourselves as less than complete.
11: Holding Space and setting Boundaries – We discover there is an art to Holding Space for others, whether it be our clients, our classes, our friends or loved ones. By holding space we offer a presence that moves others to ease suffering, release pain, and move forward. While holding space it's important for us to set boundaries as well. Knowing our limitations, understanding what we accept, and determining our path make a big difference in being successful. 
​12: Resilience and Emotional Intelligence – Recognizing that we are emotional beings and releasing ourselves and our clients from the resistance of our emotions move us into a space of acceptance and out of the space of denial and rigidity.
13: Guided Imagery/Visualization – Using the voice to guide our clients into deeper states of relaxation through guided imagery and visualizations we can empower our clients to release stress and anxiety, calm the mind and soften the emotions.
14: Intention and Ethics – We go into the depths of setting intentions and learning to lead a life of intention. In this module we also discuss the ethics of caring, what it means and how we can be lead a life aligned with or deep ethics. 
15: The Art of Telling Your Story/ Branding and Marketing – We discover that our story is our brand and that is what makes us unique and special. We learn how much or how little of that story becomes part of our practice and find that inner strength and confidence in knowing through our story we can inspire others. 
Additional Training included is Yoga Nidra Teachers Training. Sound Healing Practitioner, Leading Group and Individual Sessions Creating your Practice, and more!